Can't decide on when to go to Australia? The Land Down Under is one of the most beautiful countries in the world and a world-famous holiday destination. A warm country with great annual events makes this a desirable location for any holiday-goer.
It will take you up to 27 years to visit all the Australian beaches – if you're lucky and get perfect weather every day. They are also the host nation to the annual cockroach racing world championships, so there is much to be discovered.
Before planning your Australian itinerary, you should consider the best season to visit and the plethora of events that take place during that time. With so much to do and so little time, we will help you answer the question: 'When is the best time to visit Australia?'
Best Time to Go to Australia – The Seasons
Judging the seasons in Australia can be a tricky one. Australia is about the same size as the European continent, so its climate is very diverse. Australia is also separated into eight different states and territories:
Western Australia
Northern Territory
South Australia
Queensland
New South Wales
Victoria
Tasmania
Australian Capital Territory
With its large size and the variety of territories, there is much to do in each season. Here we will discuss what the best season to visit Australia is.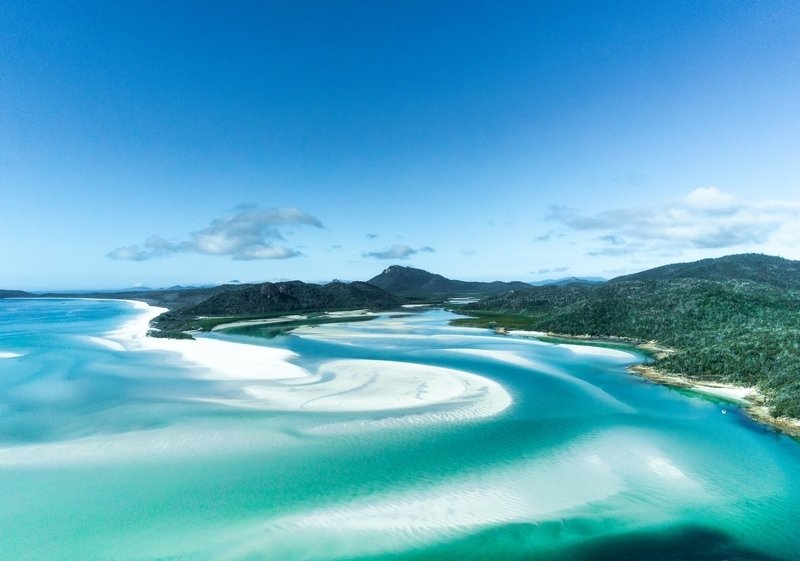 Summer: December – February
An extremely hot summer that'll make your skin go dry. Summer in Australia can be very humid but you can also expect thunderstorms. One of the reasons why you should visit the country during the summer is to see their wildlife and to enjoy the beach. Just bear in mind that it's warmer as you travel further north, with it being cooler in the south.
These summer months are peak season since it's an attraction to have a warm Christmas and New Years. So expect higher rates for flights and accommodation and streets and beaches constantly filled with locals and tourists alike.
Autumn: March – May
Autumn in Australia is a sweet spot for seasoned tourists since all the summer travelers have left. During the start of March weather can still be warm as it slowly transitions with cooler temperatures coming into effect later in March. Autumn also has fewer rainy days than in the summer months.
It's perfect light jacket weather, and a great time to enjoy the country with fewer people on the streets. A big reason why autumn is one of the best times to visit Australia is that it's the whale-watching season in Sydney.
Winter: June – August
Despite low temperatures, Aussie winters are still a lot warmer than winter in the US. Their cheapest season, with prices for flights and accommodation really low since tourists tend to visit Australia in the warmer season. This could be a great time to travel to the country to avoid massive crowds and save money, but pack in an extra coat.
Finding a little cabin on the outskirts of the lesser-known cities in Australia might be one of your best bets during winter. It is the perfect time if you want to enjoy the snow and have a ski in some of the ski resorts in Australia.
Spring: September – November
Springtime in Australia is when the flowers start to bloom and the sun slowly starts to creep up. The northern and western parts of Australia are slightly warmer than the other parts during spring and there are fewer people visiting the country. Spring is a great time to take a walk around and visit the beach since the humidity is a lot less than in summer.
Spring is very calm before the start of Australia's main tourist period (summer), so it would be a good time to visit and explore the country. Light spring rain can also be expected so pack at least a light jacket.
For the best weather, the best months to visit Australia are obviously from September all through to February, just before winter starts. The best time to travel to Australia could be the winter months when their prices and the number of tourists are really low, while the Autumn months can be a hidden gem.
Best Time to Travel to Australia – The Events
Before deciding on when to travel to Australia, you should be considering more than just the perfect weather and the peak months. Events can add even more to your traveling experience and should not be overlooked when visiting the Land Down Under.
Vivid Sydney
Vivid Sydney happens during May or June. Every year Sydney is transformed into an outdoor art gallery and a festival. You'll have plenty to do, like visiting all the illustrations and sculptures, enjoying musical performances in the Opera House, and learning from a few talks around the city.
Byron Bay Bluesfest
If you are looking for plans for your Easter weekend, then the Bluesfest in New South Wales should be at the top of your list. This five-day event attracts some of the best of the best jazz musicians from around the world. Also experience some of the best Aussie food, with tons of food vendors, a few performances by buskers, and watch plenty of artisans at work.
The Dreaming Festival
Australia's International Indigenous Festival is one of the most anticipated festivals. Showcasing Australia's indigenous arts as well as those from across the world. Experience live music, dance performances, ceremonies, rituals, camp-fire stories, and food and drink stalls. It takes place just outside Brisbane, in a beautiful hinterland in Woodford.
New Year's Eve
Celebrating the new year in Sydney is one of the most beautiful experiences you will ever get. Locals and tourists alike all come together at the Sydney harbor to see the extravagant fireworks display.
There are tons of places you'll be able to see the fireworks from and enjoy the night. If you want to stay near the action, just book accommodation right next to the harbor and experience it from the comforts of your hotel.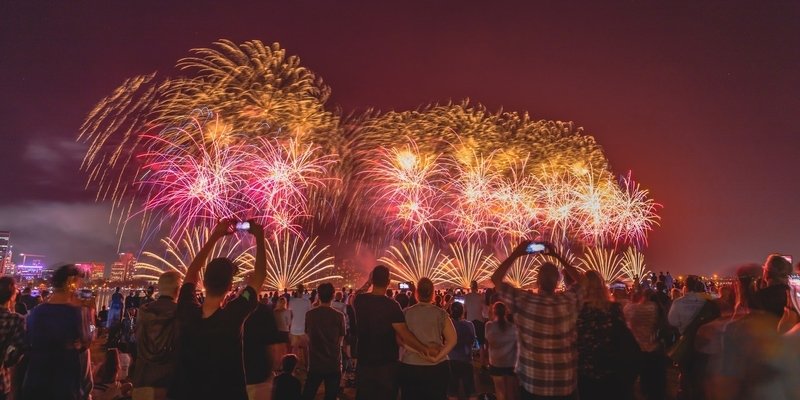 When is the Best Time to Travel to Australia?
When deciding on the best time of year to visit Australia, it's all about personal preference and what you plan on doing. Are you looking to experience the country when it is at its peak of tourism during the warmer months, or are you looking for a quiet Australian getaway?
When deciding on when you'll be going, one thing is for certain, Australia is a country that could be experienced all year round. Make sure to book your trip today if you want to avoid disappointment.