Helicopter Tours Cape Town – City Sky Sightseeing (Plus Prices)
Last updated on December 10, 2023 12:16 pm
Add to wishlist
Added to wishlist
Removed from wishlist
0
Add to compare
Ah, the Mother City, a modern metropolis set against the glorious backdrop that is Table Mountain. Cape Town is a must-visit city for all travel addicts around the world.
This is the crown jewel of South Africa according to many, just don't mention that to anyone from Johannesburg. There's a mix of modern engineering feats such as the Cape Town City Stadium and historical sites like the Castle of Good Hope.
Let's not forget, the lush greenery everywhere you walk. It's a romantic haven with a lot of fun things to do for couples
Sure, you can go for a hike up Lion's head, like the entirety of Cape Town does every weekend. Waiting in a line to climb a ladder to get that view that you oh-so-desperately need for your followers.
Or, you can be different and experience the magic that is Cape Town from a perspective that won't be found on everyone's Instagram account…from a ride in a helicopter.
If you want to be different, take a ride on an Insta-worthy helicopter tour in Cape Town, choose from one of the spectacular helicopter rides below with prices for every explorer.
Helicopter Tour Prices In Cape Town
Cape Town Helicopter Tours
We have combed the city and found a few helicopter tour companies in Cape Town to take you for a ride.
Helicopter rides will give you the views that only the local seagulls get right before they swoop down and hassle you for some food. But like the seagulls, taking flight in high winds make for a bumpy ride so all tours are weather dependent. Cape Town's weather is famous for having four seasons in a day, so keep an eye on the weather app before your flight.
These range from a quick hopper flight viewing the city to a longer tour of the entire peninsula, culminating with experiences one can only have by helicopter. You can approach Cape Town from the mountain range or fly out and above Robben island to witness the city and what it has to offer in all of its magnificence.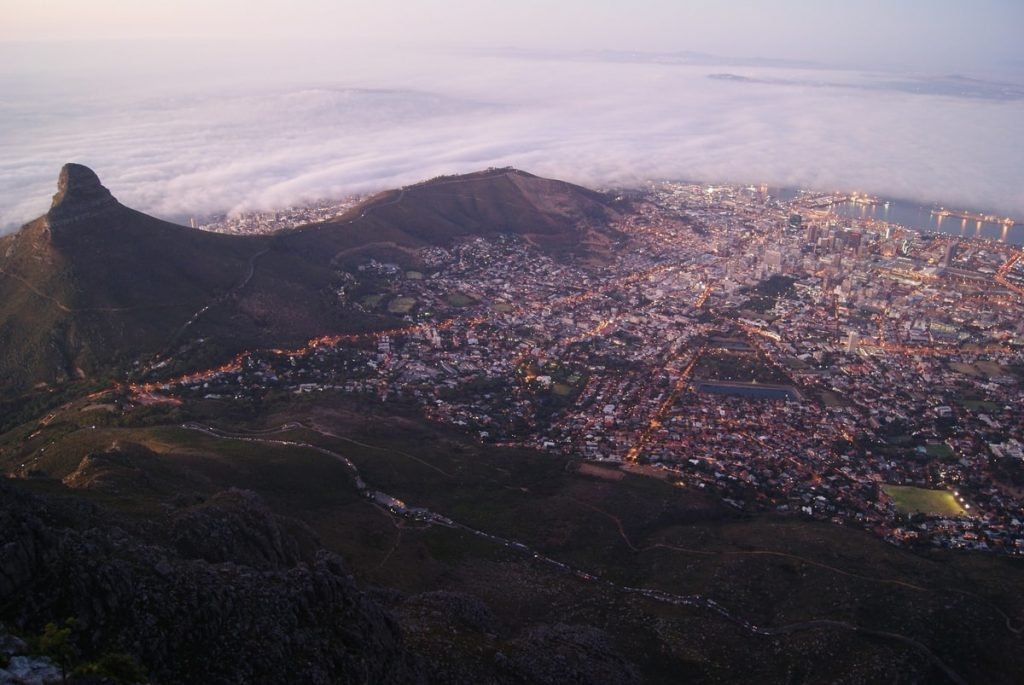 NAC Helicopters
NAC Helicopters is Cape Town's premier helicopter tour company. They have been operating since 1946 and offer a wide range of services. Including scenic tours, charter flights, and experiences.
NAC offers a professional and first-class service with their goal of making every client feel like a VIP. They also house a continually upgraded and elite fleet of helicopters ensuring a balance of speed and luxury to your unforgettable experience.
Highlight tours include:
Hopper tour
Cape Point tour
Atlantico tour
Hopper Tour
Prices range from R4430 – R8850 ($289 – $578)
A quick but breathtaking 12-minute ride that takes you over the Atlantic stretch and above the city bowl. From here you can try to make out the various bars and pubs where you can go for sundowners when Cape Town's nightlife starts waking up.
Booking is required
Helicopters seat 1 – 6 people
Cape Point Tour
Prices range from R17 700 – R35 400 ($1156 – $2311)
Experience the entirety of the Cape peninsula for 40 minutes by heading along the famous Twelve Apostles mountain range. Over some of the best beaches in Cape Town and around Cape Point. All before returning along the historic False bay and passing over the wine estates of Constantia. Then you'll come back into the V & A Waterfront and touch down.
Booking is required
Helicopters seat 1 – 6 people
Atlantico Tour
Prices range from R5900 – R11 800 ($385 – $770)
If the Hopper is too short and the Cape Point just a little too long for your stomach to handle, there is the 16-minute Atlantico tour instead. This takes you over the city and out along the Atlantic coast. The tour passes over Seal Island, then soars above Hout Bay and Chapman's peak cove before starting your journey back along the coast.
Booking is required
Helicopters seat 1 – 6 people
Cape Town Helicopters
Bringing eco-friendly helicopter tours into the spotlight is Cape Town helicopters. They offer scenic flights and Wineland tours. While operating helicopters that have the least impact on the environment and which are at the forefront of eco-friendly aviation.=
Each of their helicopters is equipped with top-of-the-range Bose headsets and a $10 000 video camera system to capture the scenic views. These are recorded on a memory stick, along with all the squeals and wow's from inside the cabin.
Highlight tours include:
City Express tour
Robben Island scenic flight
City Express
Price is approximately R990 ($78) pp. This is per seat, sharing of flights may occur if not booked in a group.
If you're looking for the cheapest helicopter flight in Cape Town with a quick tour of the city, then this is the option for you. With an 8-minute flight time and the chance to get up close and personal with views of Table Mountain, Lion's head, and more, this is the most cost-effective tour available.
Booking is required
Helicopters seat 1-6 people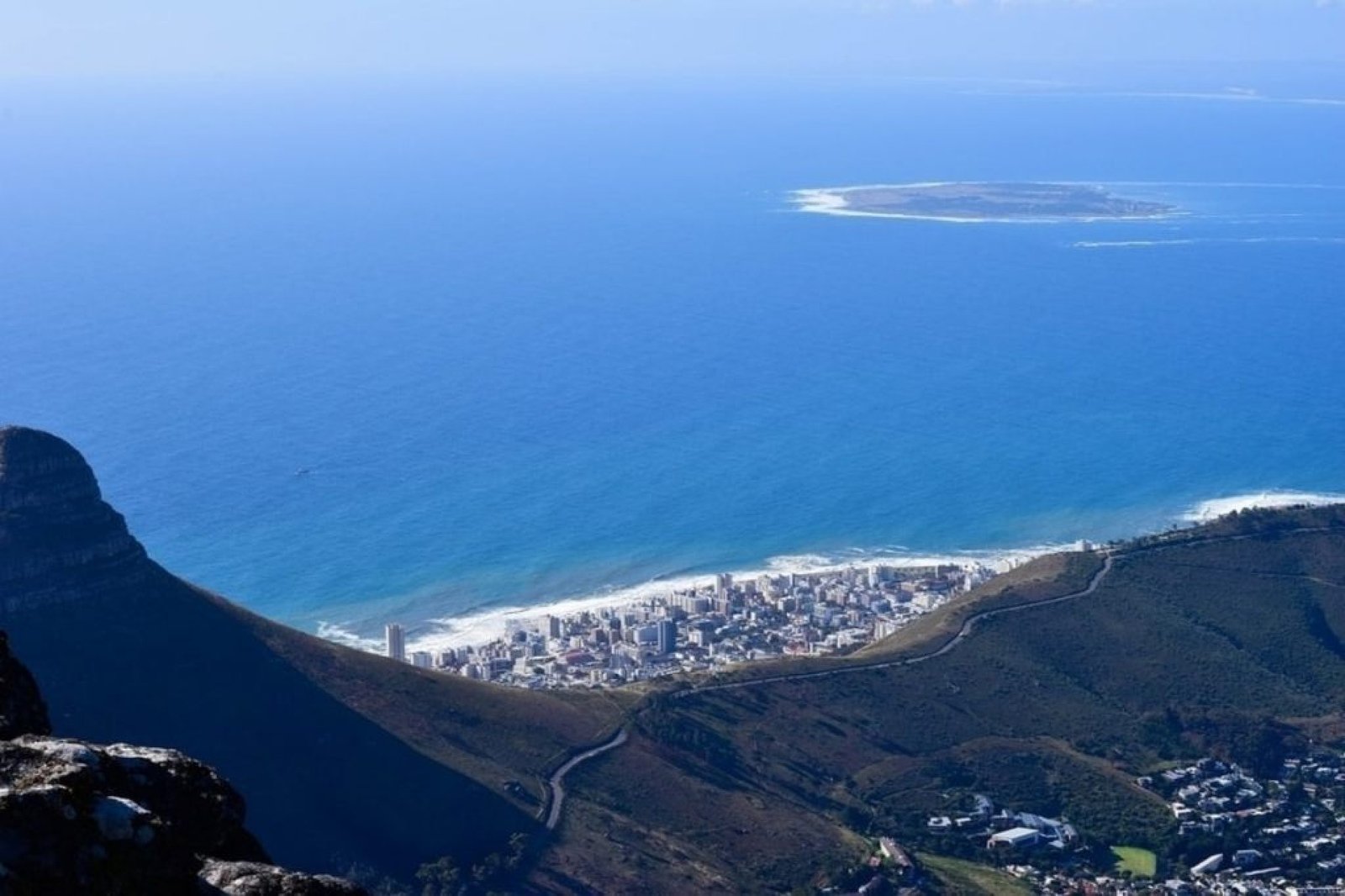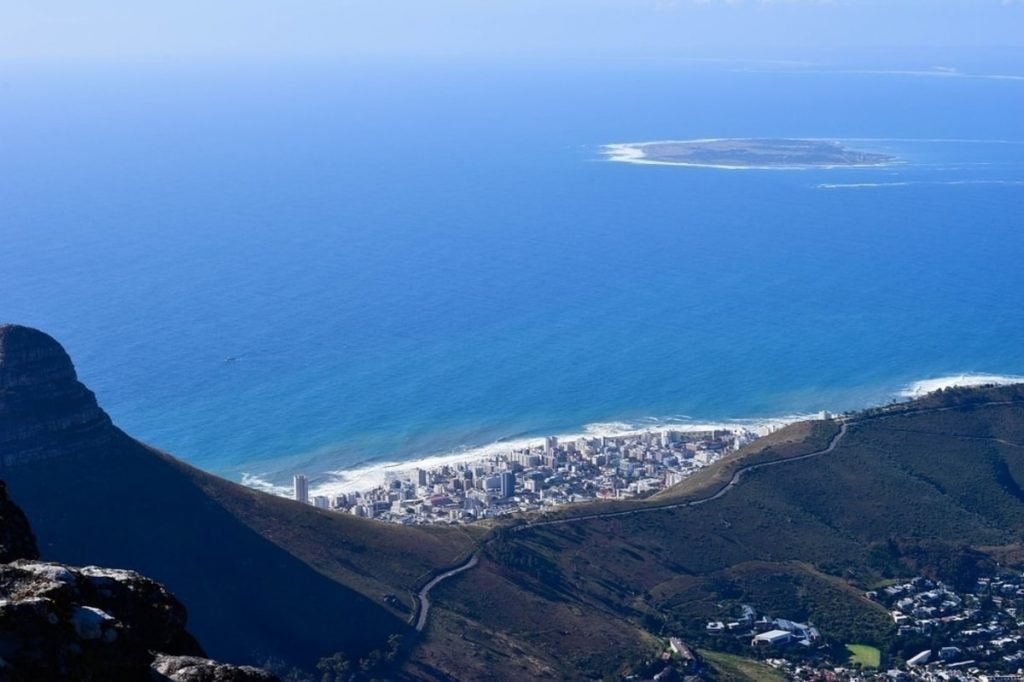 Robben Island Scenic Flight
Price is approximately R2500 ($197)pp. This is per seat, sharing of flights may occur if not booked in a group.
An experience like no other, witnessing the island against the backdrop of Cape Town in a way that is simply unimaginable from the ground. You'll leave Cape Town and fly out over Table Bay and circling Robben Island before returning to town after a 20-minute excursion. Besides, you can witness the marine life from the air by looking into that crystal clear ocean instead of taking a ferry and getting seasick. Ain't nobody got time for that.
Booking is required
Helicopters seat 1-6 people
Ready to Book your Helicopter Ride in Cape Town
Cape Town is a beautiful city, sitting nestled in the shadow of one of the Wonders of Nature, Table Mountain.
It offers picturesque views from almost any angle by exploring one of the popular hiking trails in Cape Town. But it needs to be witnessed from above to truly experience the natural beauty that this city delivers.
No matter your budget or preference, there is an option for you to take flight and showcase Cape Town to your friends and followers around the world and of course, to do it for the gram. Helicopter tours give you a chance to embrace and cement in your memory that the mother city is just that, where it all started, and what a truly beautiful place it is.
So when are you booking your flight?
28 reviews for
Helicopter Tours Cape Town – City Sky Sightseeing (Plus Prices)
Helicopter Tours Cape Town – City Sky Sightseeing (Plus Prices)