Johannesburg Romantic Activities
Showing all 2 results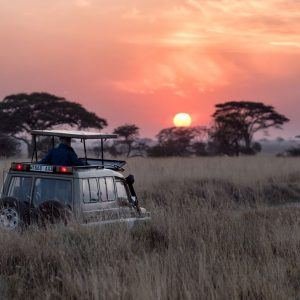 Going on safari is one of the highlights when visiting South Africa, and Johannesburg safari tours are arguably some of the best in the country. There are several game reserves near Johannesburg that boast incredible wildlife - including the famous Big Five - for travelers to enjoy. Here we explore some of the best Joburg safari options including a full and half-day safari in Kruger National Park, a safari in Pilanesberg Game Reserve, a lion park and even a magical hot air balloon safari! Take your pick from the following amazing options, depending on your preferences. Make sure that you pack your sunblock, your water bottle and a sun-savvy hat as things are about to get wild!
More details +
There are so many different Johannesburg safari options to choose from, depending on your preferences. The best options will be those that start early in the morning, or late in the afternoon, however, always be prepared for the sun.
PROS:
A variety of options to choose from
Pick either a morning, afternoon or full-day tour
Transport is typically included
CONS:
Not wheelchair friendly
Travel is required
Join the vultures soaring above the plains of Pilanesburg National park. Experience this natural wonderland from a hot air balloon, spying game as far as the eye can see. With a chance to see the big five while enjoying a champagne breakfast, this is truly an amazing opportunity.
Know before you book
Brings something warm, can get very cold
Minimum group size of 4 people
Not advisable for pregnant persons
Tour dependant on weather
Passenger weights must be provided at the time of booking
More details +
PROS:
Chance to see Big 5
Exquisite scenic views
Thrilling adventure
Breakfast with champagne
CONS:
Can be cold
Weather dependent