Top uShaka Marine World Prices 2022(Tours & Activities)
Last updated on February 6, 2023 2:03 am
Add to wishlist
Added to wishlist
Removed from wishlist
2
Add to compare
Get to know Durban as you travel to see the sights of the city, and enjoy a day full of excitement at uShaka Marine World. Take it all in on this unforgettable tour!
Highlights
Tour of prominent Durban sights
Guided tour of uShaka Marine World
Fascinating viewing of aquarium
Dolphin, seal and penguin show
Know before you book
You can upgrade your ticket to include snorkeling at uShaka Beach
Certified divers may dive in the open ocean lagoon
Diving courses are on offer at the aquarium
You may purchase tickets to dive in the shark tank, feed rays or participate in a dolphin/seal encounter
Take in the sights of Durban as you explore the city streets and the fantastic uShaka Marine World theme park. If you're looking to have the best 24 hours in Durban, picking one of the Ushaka Marine World activities is the answer.
Enjoy the bustle of Durban's inner-city and be taken on an unforgettable tour of Ushaka Marine World! See everything from the world-class aquarium, all of its exhibits, and even see a riveting dolphin or seal show. See these animals in their prime, showcasing the beauty of the ocean!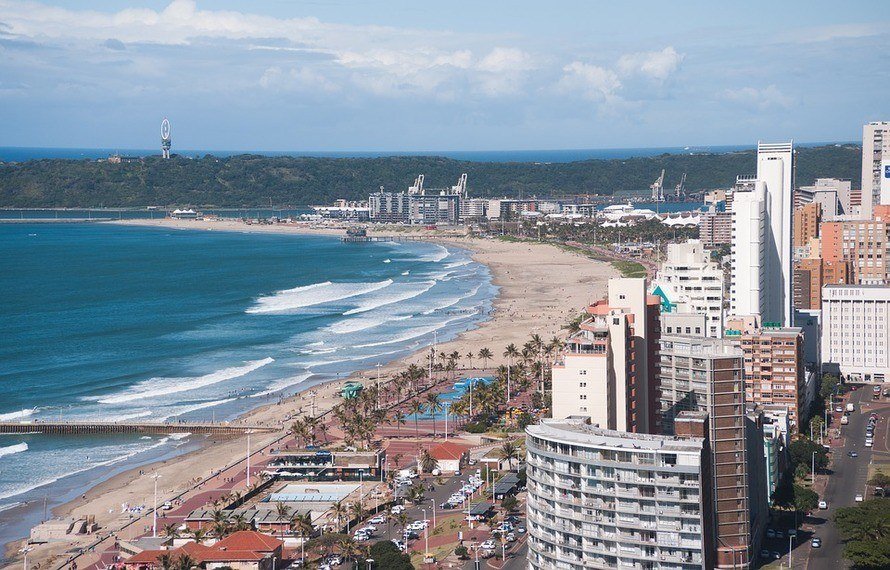 Grab these amazing marine world tickets, and have the time of your life! There is no better way to enjoy everything that the Indian Ocean has to offer. Meet intelligent marine life, watch as they showcase thier abilities, and learn more about their habitat.
Spend the morning soaking up the exciting atmosphere of Durban, relaxing and taking part in Durban beachfront activities and seeing all the best sea-life exhibits on at Ushaka Marine World.
UShaka Marine World Prices
How much does it cost to enter uShaka Marine World? The marine world prices vary between R765 – R1205,00, depending on how many people attend and which tour you choose! This will include your uShaka Marine World entrance fee. You will get to sightsee in Durban, and enjoy the fun at uShaka Marine World on a thrilling adventure. Thanks to your uShaka marine world ticket prices being covered in your tour, you will find the costs to be very affordable.
Keep in mind that the tours do not include uShaka marine world shark cage diving prices.
Compare Ushaka Marine World tour prices below:
Experience the sights, sounds and smells of Durban as you make your way along the famous Golden Mile. See historic buildings, learn about the iconic city center and explore the tropical Botanical Gardens alongside your expert guide. Enjoy panoramic views of the ocean and visit the Moses Mabhida...
This tour includes a variety of stops and gives tourists a chance to see Durban and learn about the people and its history.
On this full-day private tour, visit Gandhi's House in Inanda Township, Umhlanga Promenade, KwMuhle Museum, Botanical Gardens, Victoria Str Market, Zulu Herb & Medicine Market, City Hall Square, Moses Mabhida Stadium, and Ushaka Village Walk.

Times
uShaka Marine World is a hub for tourists and locals alike, and it is open every day of the week for you to grab your uShaka tickets! Luckily, this means that no matter which day you choose to go on your tour, you are able to enjoy the fun. The uShaka Marine World dolphin show times are between 11:30 AM and 3 PM.  The uShaka Marine World hours start in the mid-morning and then close in the late afternoon, allowing for plenty of time spent indulging in the wonders of the sea.
Monday – Sunday: 9 AM – 5 PM
Best Time to Go
To make the most of your time at uShaka Marine World, it's best to go during sunny days ad enjoy a long weekend. The best time to go would be in South Africa's summer season, which spans between mid-October to mid-February. This is when the days are warm, the ocean water is at a great temperature, and you can enjoy fun in the sun!
uShaka Marine World Aquarium
Then head along Durban's stunning Golden Mile and get ready to enter uShaka Marine World. The award-winning theme park is an unmissable feature on Durban's beachfront. You will be treated to a guided tour of Sea World, the 8th largest aquarium in the world.
The aquarium provides the ultimate display of marine life including:
Sharks (hammerhead, ragged-tooth, spinner and local catsharks)
Eagle rays
Morays
An abundance of stunning reef fish (ala Finding Nemo)
There is a total of 32 unique tanks in Sea World, which is designed around 5 model shipwrecks, and creates an unbeatable atmosphere.
Your guide will take you through the labyrinth of outdoor and indoor saltwater exhibits as you take in information about the fascinating creatures. After getting acquainted with the fish, head over to the spectacular seal and penguin shows as well as the show-stopping dolphin performance in Africa's largest dolphinarium.
You can also visit the Dangerous Animals exhibit, which houses fascinating reptiles, amphibians and arachnids.
uShaka Marine World has a prime spot along the Golden Mile and is just next to Durban Harbour. It also has some aptly themed restaurants to enjoy including the Cargo Hold and Upper Deck. For anyone still experiencing shopping fever, the uShaka Village Walk has no shortage of options (you should definitely try the fudge).
To experience uShaka Marine World Durban's Wet 'n Wild side, head back to uShaka for a day spent hitting the slides (which are beyond fun). The waterpark opens at 10h00 on a weekday and at 09h00 on weekends. The rides range from the sedate Squid mini supertube to the exhilarating Rush, and everything in between.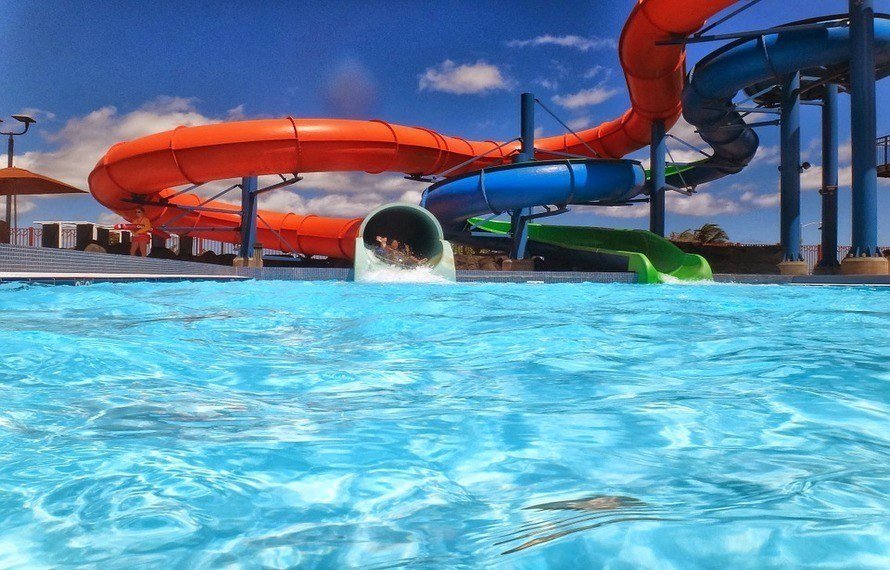 Ushaka Marine World with Tours and Sightseeing in Durban
For anyone visiting Durban, uShaka Marine World should be top your list. The life-sized playground provides an endlessly fun experience for every kid under 99. With this tour, you will also be taken on a thrilling guided tour to enjoy the best of Durban city! Have a morning full of activities that are dedicated to showcasing the culture and historical lineage of this amazing South African city.
Enjoy stops at the Durban Botanical Gardens, Moses Mabhida Stadium and Phansi Museum before making your way to Ushaka Marine World for a day full of fun, splashes and insightful marine life exhibits.
What we liked: Great way to see the highlights of Durban city!
INCLUDES:
Hotel pick up and drop off
Professional narration by tour guide
Entry/Admission – uShaka Marine World
Entry/Admission – Durban Botanic Gardens
EXCLUDES:
Gratuities
Food and drinks, unless specified
The listed price does not include a ZAR5.00 per person fuel surcharge, payable at the time of tour check-in. This is a compulsory requirement.
Entry/Admission – Phansi Museum
Entry/Admission – Moses Mabhida Stadium
Spend an exciting day in Durban city, soaking up all of these fantastic spots and enjoying a cultural experience of the history this wonderful place holds. Be prepared to fall in love!
Check Tickets
Half-Day Ushaka Marine World Tour
Learning about the majestic wonders of the ocean has never been so extraordinary! Enjoy a tour of Durban city's world-class aquarium and waterpark with this all-encompassing tour. Encounter some of the most marvelous aquatic creatures of the Indian Ocean, and after your tour is complete, you can laze on the beach or continue the fun in the Ushaka Marine World water park.
What we liked: A fun way to learn about the Indian Ocean and its inhabitants!
INCLUDES:
Return transfers from Durban beachfront hotels
Entrance to the aquarium
Dolphin, seal and penguin show
Become enthralled by the magic of Ushaka Marine World with this exclusive guided tour through the exhibits and see the highlights this world-class establishment has to offer! This is a great tour for every type of person, whether you are with friends, family or traveling as a pair.
Check Tickets
Full-Day uShaka Marine World
Enjoy everything that one of the uShaka Marine World tickets gives you access to! Go on a tour to the breathtaking exhibits and shows, such as see a dolphin, penguin and seal show. There are over  30 indoor and outdoor activities for you to enjoy on this tour, everything from the uShaka zip line to the Wet 'n' Wild.
What we liked: A great way to spend the whole day in Durban
INCLUDES:
Dolphin, seal and penguin show
Hotel pick up and drop off
Entry/Admission – uShaka Marine World
EXCLUDES:
Food and drinks, unless specified
Gratuities
Spend the whole day enjoying the sights and treasures of the ocean uShaka Marine World! You won't want to miss out the chance to see these incredible marine creatures at their best.
Check Tickets
Get to know Durban as you travel to see the sights of the city, and enjoy a day full of excitement at uShaka Marine World. Take it all in on this unforgettable tour!
Highlights
Tour of prominent Durban sights
Guided tour of uShaka Marine World
Fascinating viewing of aquarium
Dolphin, seal and penguin show
Know before you book
You can upgrade your ticket to include snorkeling at uShaka Beach
Certified divers may dive in the open ocean lagoon
Diving courses are on offer at the aquarium
You may purchase tickets to dive in the shark tank, feed rays or participate in a dolphin/seal encounter
PROS
See Durban attractions
Get a guided tour of uShaka Marine World
Dolphin, seal and penguin show included
uShaka Marine World Entry Fee is covered
CONS
It can get extraordinarily busy, meaning long waits for rides and big crowds
Shark cage diving prices not included
Zipline prices not included
Specification:
Top uShaka Marine World Prices 2022(Tours & Activities)
| | |
| --- | --- |
| Accessible | Coach not wheelchair accessible |
| Duration | Full-day |
| Departure time | 09h00 |
| Includes | Entrance fees for Sea World and the shows, Hotel pick-up and drop-off, Narration from a fun and informative guide |
| Excludes | Food and drinks, Gratuity (optional), R5 per person fuel charge (payable at check-in) |
| Meals & Drinks | No meals provided |
| Suitable For | Families, Fun lovers, Marine enthusiasts |
30 reviews for
Top uShaka Marine World Prices 2022(Tours & Activities)
Top uShaka Marine World Prices 2022(Tours & Activities)