If you live or have traveled through Ireland recently, you will have heard of the Wild Atlantic Way, the world's longest-defined coastal driving route. But did you know this incredible driving route continues on further than the reaches of Donegal? Not only that, but it is also your gateway to some of the most unusual things to do in Northern Ireland.
It curves its way around to the right and merges into the Causeway Coastal route, one of the most spectacular road trips on the island of Ireland. Having toured this route no less than three times (with shorter trips to discover other gems up north), I can confidently say that there is never a boring moment in this part of Ireland.
I've compiled this list of the most unique things to do in Northern Ireland, a must-visit travel destination for some incredibly unique attractions.
Add these to your next trip alongside the many other unique things to do in Ireland to guarantee an adventure you'll never forget.
Unique Things To Do in Northern Ireland
Stick around to discover the most unique experiences in Northern Ireland. Each is a great way to experience the best of the Emerald Isle, and adventure awaits around every corner.
And if you're on a tight budget but still want to get the most out of your trip, check out my guide to traveling in Ireland on a budget.
27. Visit Dunluce Castle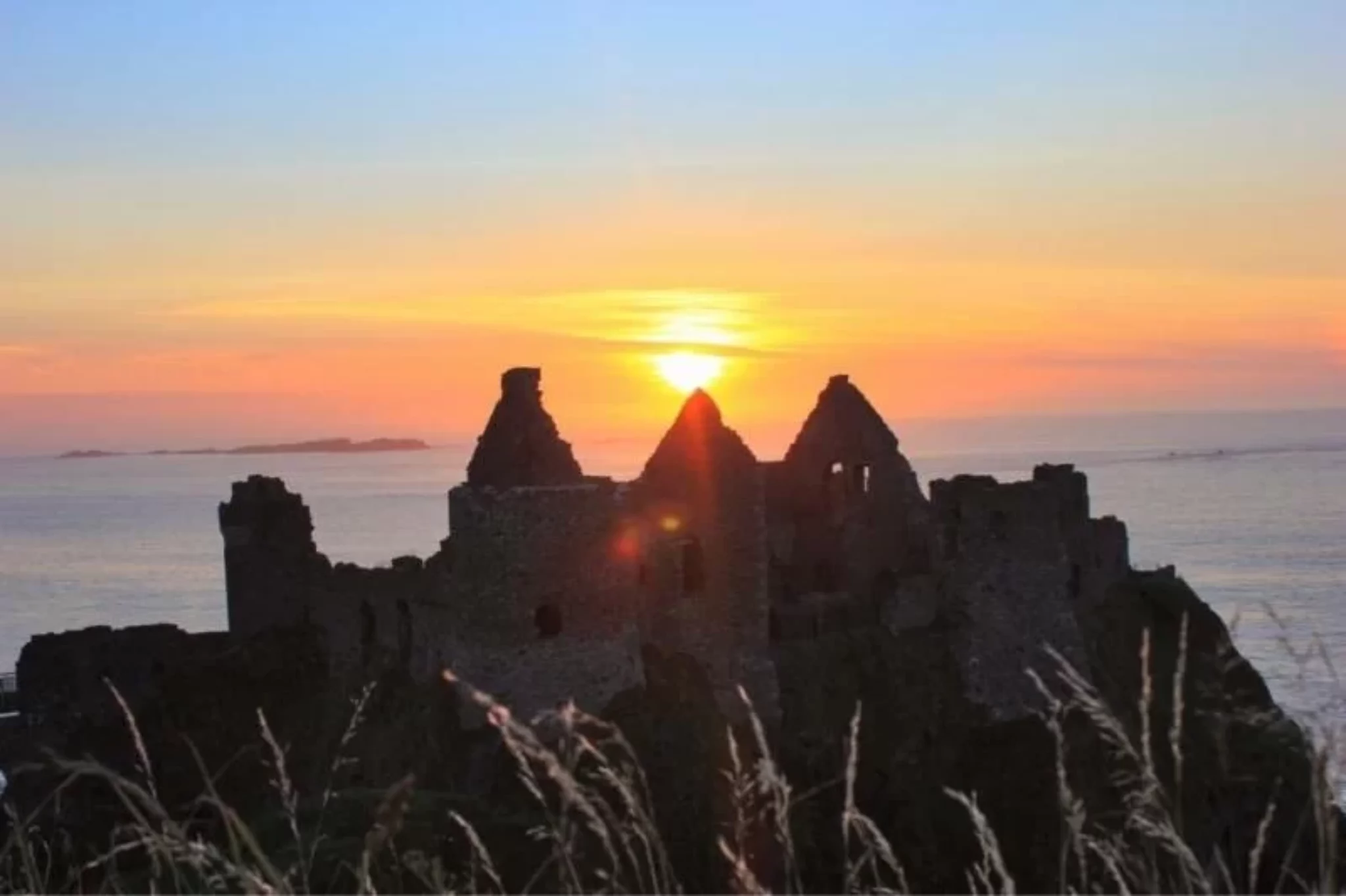 This medieval castle is one of the most spectacular castles in all of Ireland and a must-visit attraction in Northern Ireland. I found this castle so incredible that I had to go back three times, determined to photograph this rocky outcrop at all times of the day.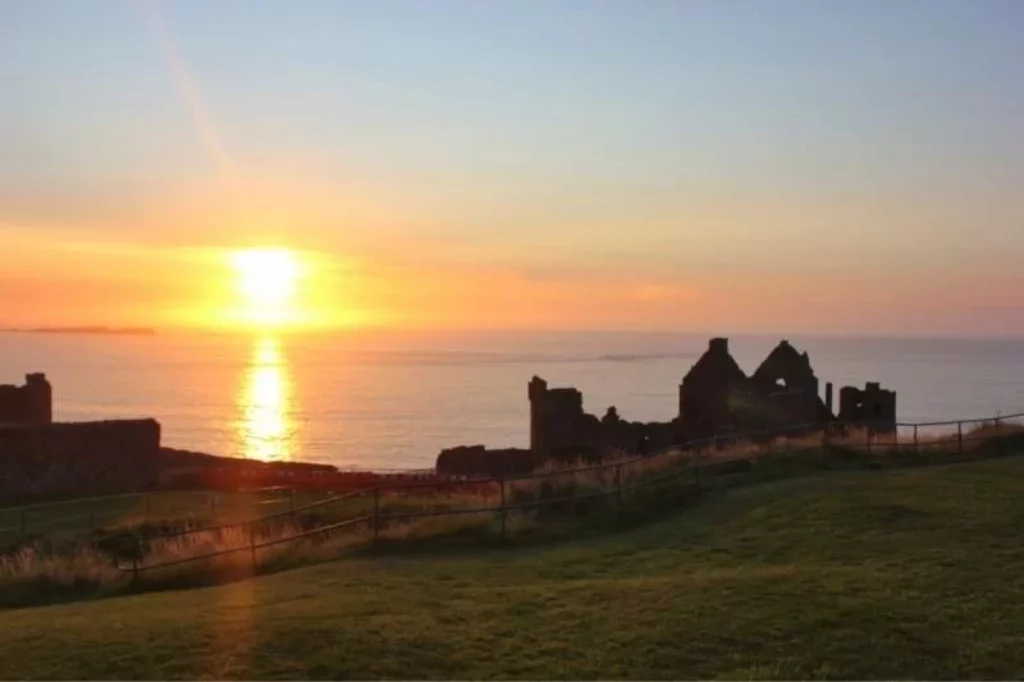 If you have some free time, I highly recommend returning at sunset. It is one of the most incredible sunsets I've ever seen.
26. See The Giant's Causeway At Sunset
While this is a tourist hot spot, it's famous for a reason. The Giant's Causeway is a true natural phenomenon and not only one of the top places to visit in Northern Ireland but one of the top natural sites to visit in the world.
The site is managed by the Natural Trust, who have done a fantastic job planning out the area, conserving, and even creating a visitor center that blends into the surrounding hills and isn't obvious to the naked eye at first glance.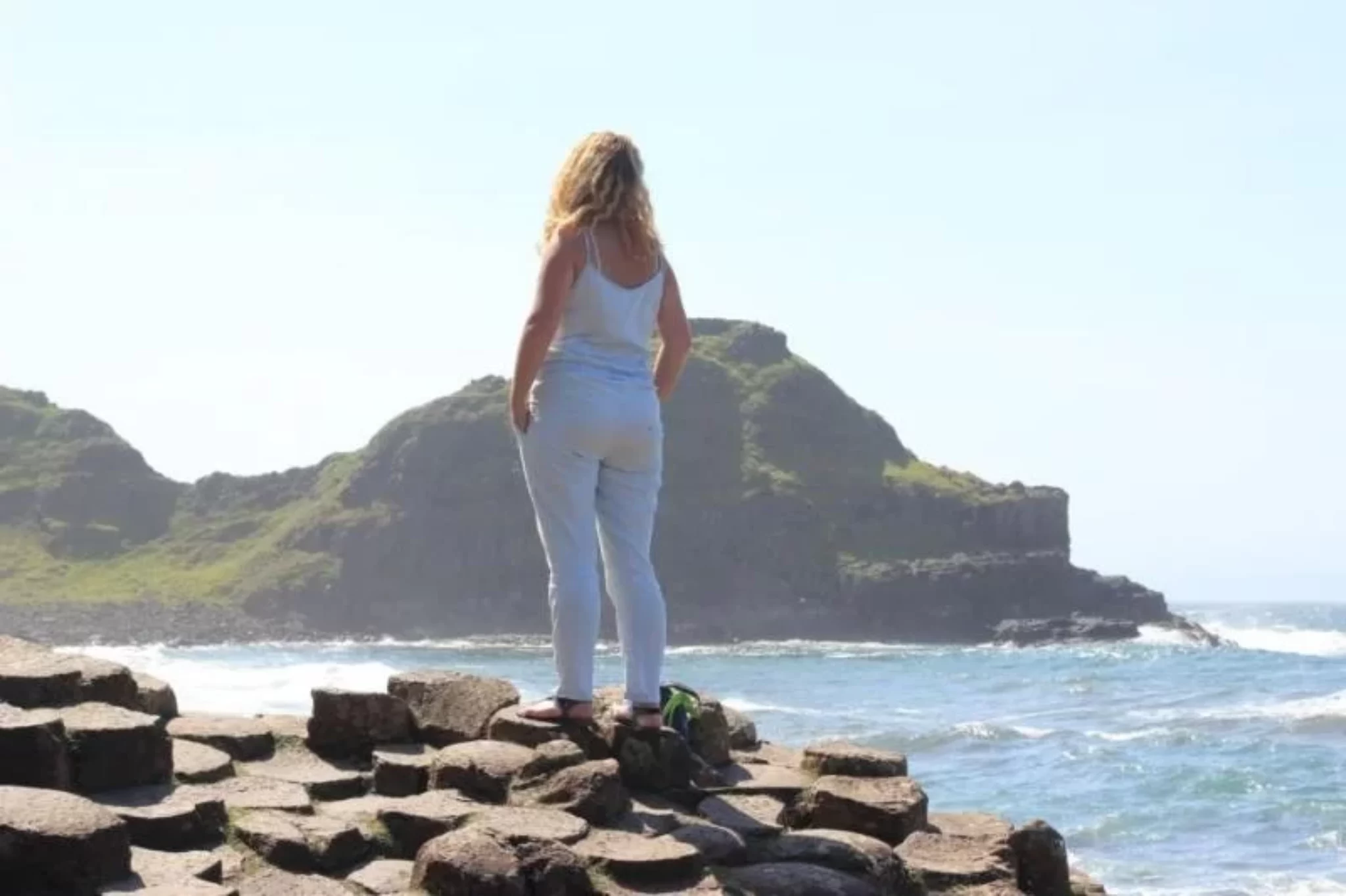 This Giant Causeway full-day tour from Dublin is the top way to experience one of the best places to see in Northern Ireland.
The Giant's Causeway is best visited in the morning, before the crowds arrive, or in the late evening as the sun sets – this is when you will get the best photos without busloads of tourists ruining your shot.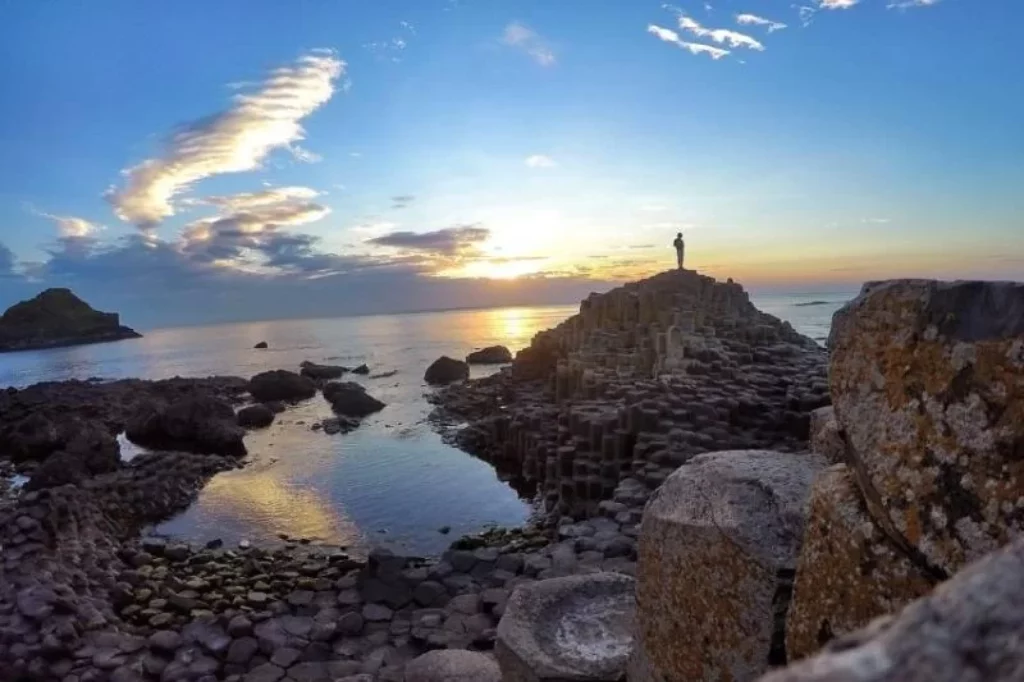 Eager to get going on your trip but unsure what to pack for Ireland? Here are the absolute essentials for your adventure.
25. Go Cliff Jumping In Ballintoy
If you are looking for one of the most unique things to do in Northern Ireland, cliff jumping down in Ballintoy should be at the top of your list. It doesn't matter if you're experienced or a beginner. They will take good care of you and let you jump (or not jump) off a whole range of cliffs of varying heights.
WANT TO JUMP? Check out Coasteering NI on their website for the best prices and group options available.
24. Whiskey Tasting In Bushmills
Founded in 1608, and known to be one of the oldest whiskey distilleries in the world, no visit to Northern Ireland would be complete without stopping off in the picturesque town of Bushmills to visit the whiskey distillery of the same name.
Whiskey tasting at Bushmills is a fun experience as you get a full tour of the distillery and then get to try some unique whiskeys. You might even get to taste a 21-year-old whiskey – usually priced at £160 a bottle.
Suppose you check in to The Bushmills Inn, one of the top luxury hotels in Northern Ireland. In that case, the bar also has a fine selection of local and international whiskeys for you to taste after a long day of sightseeing.
23. Stand-up Paddle Boarding In Portballintrae
The sheltered bay in Portballintrae is perfect for all types of water sports, from sailing to kayaking to stand-up paddle boarding. On a hot summer's day, the small pier and slipway are crowded with locals relaxing in the sun, jumping into the water, or trying out a fun water sport in Northern Ireland.
My friend and I had a fun-filled afternoon stand-up paddle boarding around the bay and could not believe how easy it was to pick up and also how stunningly clear the water below us was.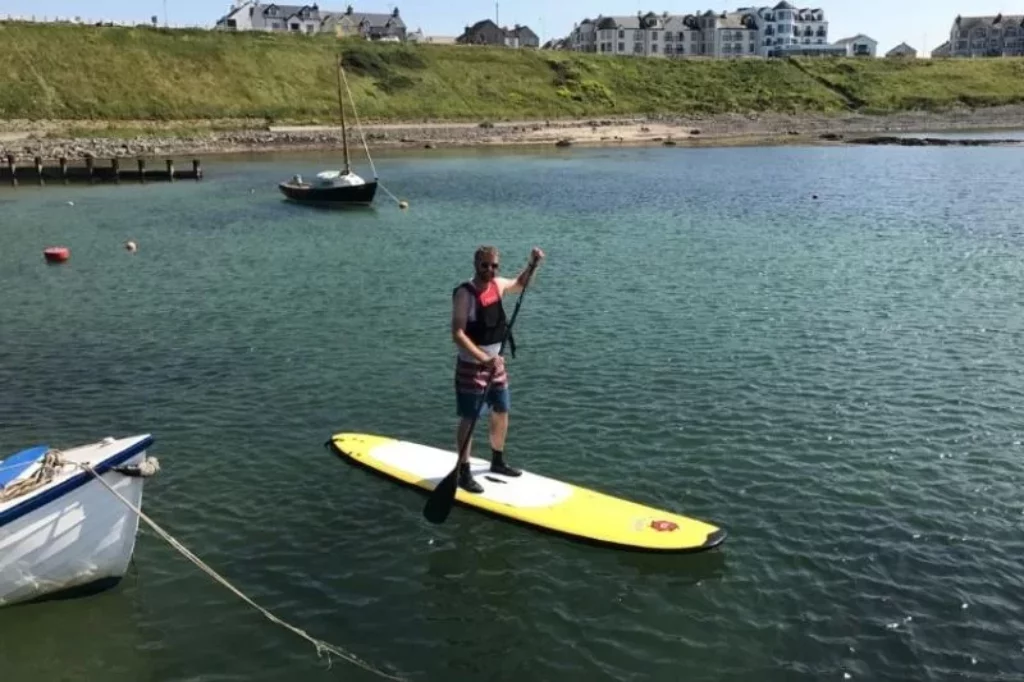 This is also a very fun thing to do in Northern Ireland for couples and large groups of friends. 
COST: During our trip, an introductory lesson was £40 for 2 hours. The alternative option was to just hire a board and paddle by ourselves for 2 hours for just £35.
22. Stay In A Historic Hotel
Don't make the mistake that many others have made before you and think you can see all of Northern Ireland and the gems it offers on a day trip from Dublin.
This unique travel destination deserves at least a few days of your time, and you will not regret staying overnight when you see the high-quality hotels available.
My top recommendations if you only have a few nights would be The Bushmills Inn (with a secret library and private cinema for those rainy days) along the Causeway Coast, and Bishop's Gate Hotel in Derry (located in the most historic part of Derry, inside the old city walls).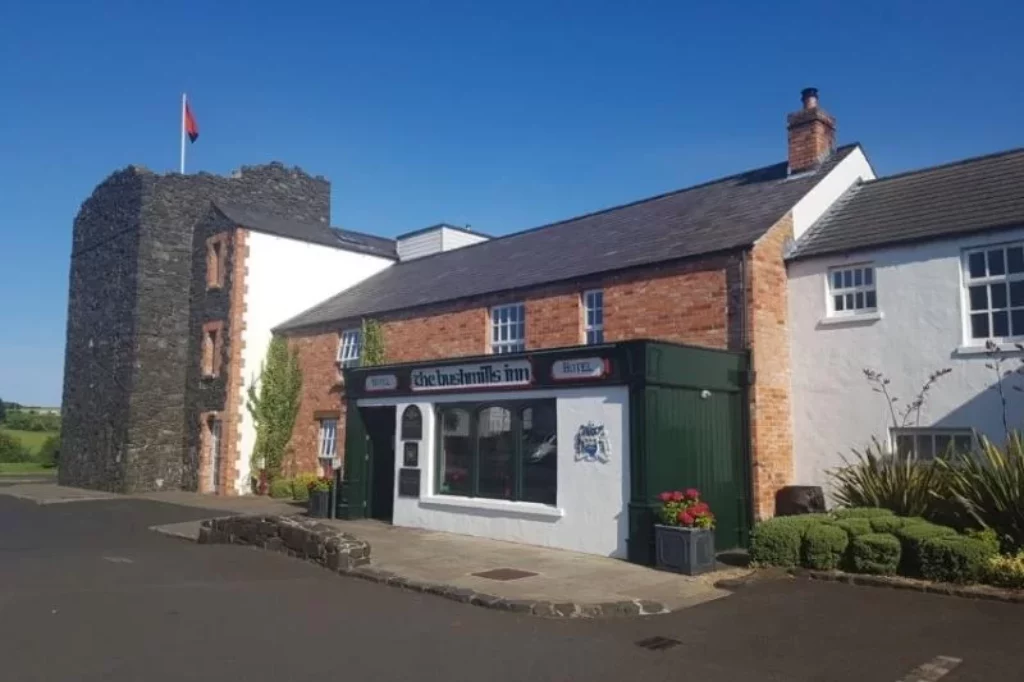 Or opt for one of the most amazing hostels in Ireland to join a community of travelers to the country.
21. Cross The Carrick-a-rede Rope Bridge
While the Carrick-a-rede rope bridge is at the top of most people's Ireland bucket lists, for me, the views of the surrounding area make this trip worth it.
The bridge is fun and most certainly unique, but it isn't until you get to the other side and look back at spectacular cliffs winding their way along the North coast that you genuinely appreciate the area's beauty.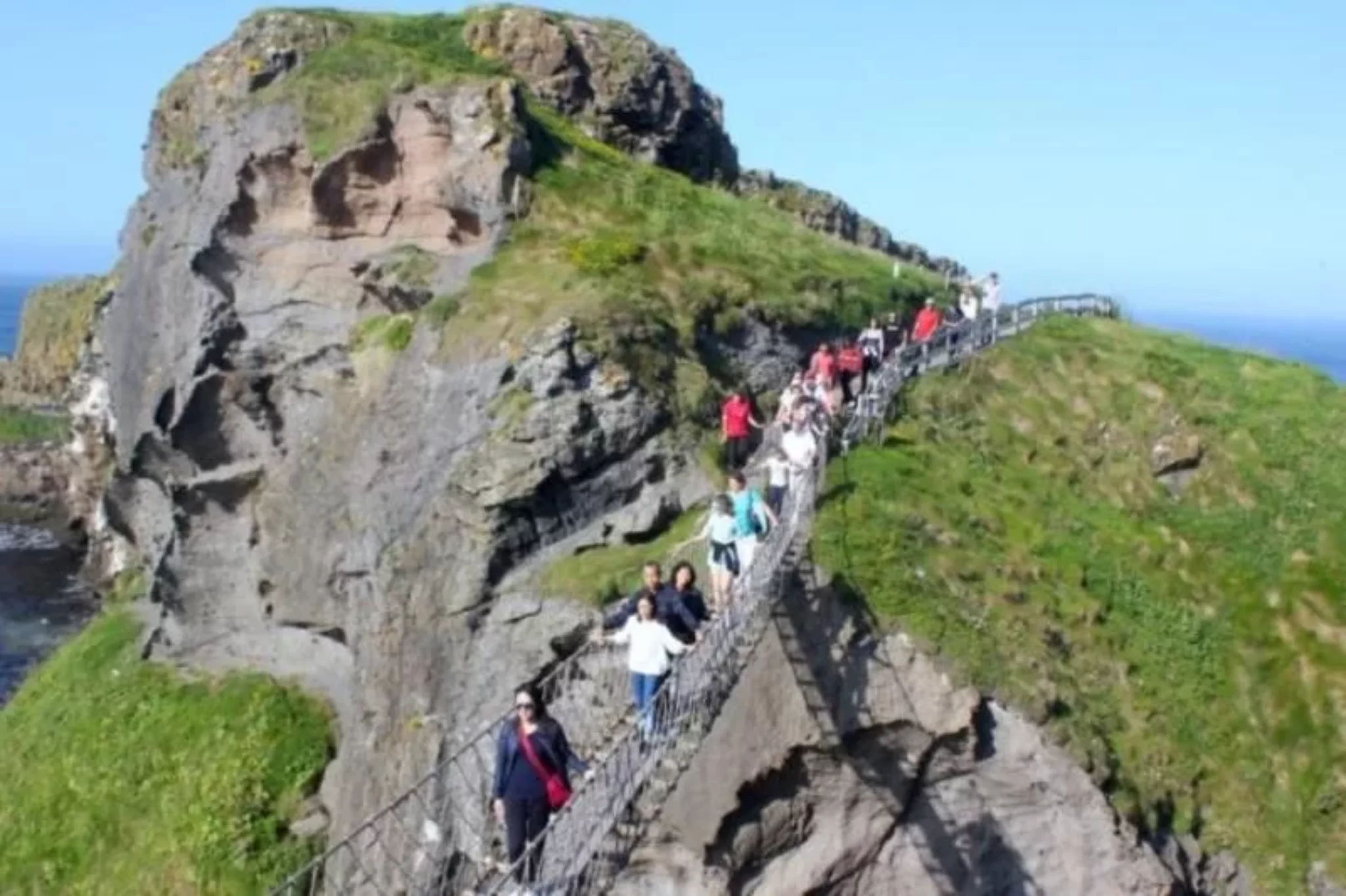 On a clear day, you can see Islay island in Scotland, another place famous for its whiskey. Carrick-a-rede island is a top place for birdwatching, with up to eight types of birds to be found on a good day, such as Shag, Razorbill, Buzzard, Peregrine, Fulmar, and Guillemots.
20. Walking Food Tour Of Ballycastle
Looking for the best way to get to know one of the small towns along the west coast and to try as much local produce as possible? Signing up for a North Coast Walking Tour with Caroline Redmond is the best way to find the best cafes and restaurants and get a taste of every type of food produced by local farmers, bakers, and fishers.
These early morning tours include a bite of breakfast, delicious freshly-baked pastries, seafood chowder, or maybe even some crab claws, behind-the-scenes insight into the local food culture, and meeting locals as you go.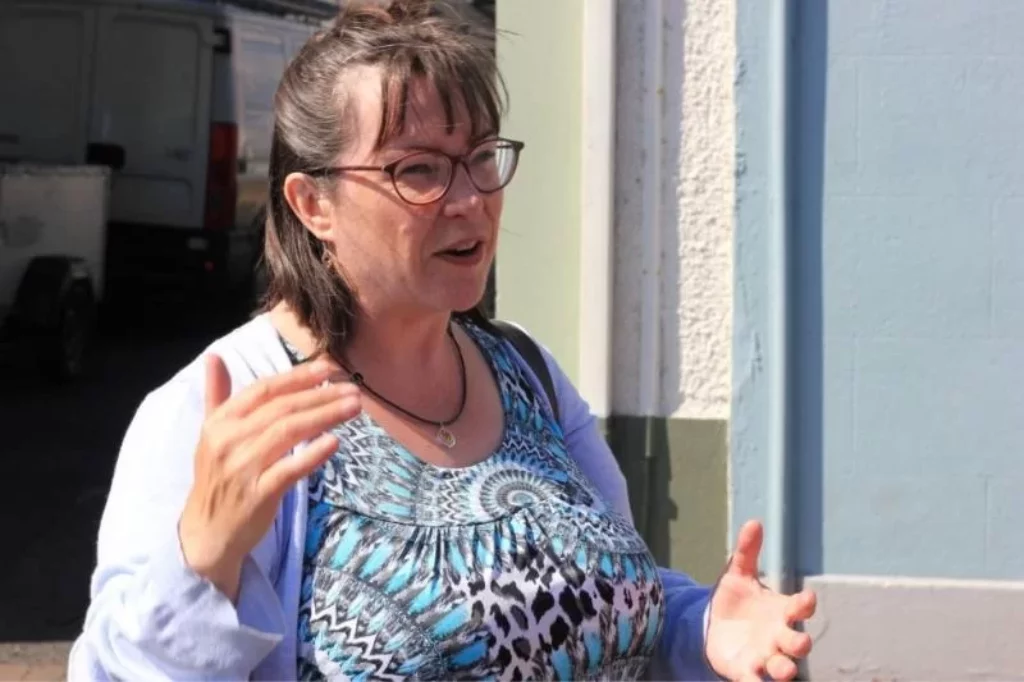 This tour is led by an energetic, passionate, and animated guide who will make you fall in love with each and every small town along the North Coast.
19. Go Surfing In Portrush
Portrush is a hive of activity on hot summer days and is a peaceful retreat in the colder winter months. Rain or shine, the surf is nearly always up in Portrush, and it's a fantastic place for novice surfers to try their hand at this fun water sport.
Sign up for a surf lesson with Portrush Surf School, and you will catch waves in no time.
18. Visit The Puffins On Rathlin Island
Puffins, puffins, puffins! They are by far the cutest birds in the world, and as they are pretty rare, you should grab any opportunity that comes at you to see these beautiful seabirds up close.
They are to be found in a few spots along Ireland's south and west coast, but the two most significant Puffin colonies are located on Skellig Michael off the coast of Kerry, and on Rathlin Island here in Northern Ireland.
An island is an excellent place for a day trip if the weather is good, and there are lots of lovely cliffs, walks to do, and historic ruins to explore once on the island. Feeling peckish? Head to The Harbour Cafe for a bite to eat before heading back to the mainland. There aren't too many places to stay, but it's well worth spending a night or two.
17. Do A Boat Trip Along The North Coast
A unique way to see the Causeway Coast is to view it from a boat rather than a car. If you feel super adventurous (and have your passport with you), you can even do a boat tour with Aquaholics Sea Safari over to the Scottish island of Islay for some whiskey tasting.
If you want to stay a little closer, they also offer tours to Rathlin Island and Giant's Causeway or a Game of Thrones locations tour by boat – now that would be something different!
16. Historical Walking Tour Of Derry
Even if you are just passing through Derry for a day (you should stay a night or two, though, there's so much to see and do here), a historical walking tour along the old walls is a must. I did a tour with Martin McCrossan / Derry City Tours and thought it was one of the best walking tours I have done in a long time.
Our guide, Charlene, took us on a one-hour tour of the historical Derry walls, giving us a brief history of the city up until the modern day, the history of the wall, the troubles, and some great personal anecdotes to take home with us.
All you need is a spare hour to get an introduction to this beautiful and historic city.
15. Beer Tasting At Walled City Brewery
Oh, Walled City Brewery, how I love you so. During my trip around Northern Ireland, stopping for dinner and drinks at this award-winning brewery was definitely a highlight.
I don't have enough words to describe how amazing this place is. From the quirky beer-themed decor, very unique cocktail menu, hilarious beer names, and mouth-wateringly delicious food on offer.
I don't think I've ever had such a good meal at a brewery before, which made it quickly apparent why this place is so popular with locals and visitors alike.
EAT: Be sure to order either their MASSIVE burger or their pulled pork bap. DELICIOUS.
DRINK: You can't come here without trying the Derry Milk chocolatey delight or the Cherry Londoncherry beer.
14. Skateboarding Lesson In Derry
Sticking around Derry for a day or two and want to do something a little different? Adventure company Far and Wild has recently started doing longboarding tours of Derry. Unlike a standard skateboard, these longboards are easy to use, and the guides can have you up and skating confidently in less than half an hour.
You can either choose to get a one or two-hour lesson in the park, or once you've got the basics, they take you on a mini tour of Derry, crossing the stunning Peace Bridge and allowing you to test your skills outside the famous Guild Hall.
I was apprehensive about this tour before signing up, but after seeing how passionate our guide was and how easy it was to pick up, I think I've actually found myself a new hobby. By far (and wild) one of the coolest things to do in Northern Ireland.
They also offer a range of other fun activities, which you can check out on the Far and Wild site.
13. Do A Belfast Political Tour
Northern Ireland is a beautiful place to visit, and as you can see, there are many unique and fun things to do in Northern Ireland to keep you occupied for a few days.
However, it is also essential to understand the current political climate in Northern Ireland and learn about the troubled past of the city of Belfast. Take this Belfast black taxi tour of the city to dive into the history of this city.
Visiting many other cities in Northern Ireland allow you to fully appreciate how far Northern Ireland has come in the last few decades.
A great way to immerse yourself in the history of this city is by signing up for a Belfast three-hour Political walking tour, where you will hear first-hand accounts from both sides of this conflicted region – stories you won't read in the history books. It's an unusual thing to do in Belfast and should be on top of your list.
12. Photograph The Northern Lights
Did you know you can see the spectacular Aurora Borealis from many coastal destinations in Ireland throughout the year?
If you can find a spot with little light pollution and be there on the right day at the right time (Aurora Watch will let you know when that time is), you might be lucky enough to catch a glimpse of the Northern Lights dancing in the sky over Dunluce castle or the Giant's Causeway. A memory you won't be forgetting…
11. Walk Gobbins Cliff Trail
The recently opened Gobbins cliff trail is one of the most unique things to do in Northern Ireland, and probably one of the most incredible coastal cliff walks in the world.
This challenging pathway, located at Islandmagee in County Antrim, runs across bridges, past caves, and through a tunnel alongside The Gobbins cliffs and is not for the fainthearted.
The bridges bring you over wild and crashing waves and past sheer cliff faces that make for incredible photographs.
10. Do A Game Of Thrones Tour
Ahhh, Game of Thrones is possibly the most watched TV show in the world, with millions of fans keen to know each and every detail. You might not know that a lot of this incredible TV show was, and still is, filmed in Northern Ireland.
In fact, there are so many filming locations along the North Coast that you can sign up to do a full-day Game of Thrones tour around the region.
From tours of the movie set to dressing up and shooting bow and arrows at Winterfell, exploring The Haunted Forrest, or walking down The Kingsroad, this is a dream destination for hard-core Game of Thrones fans.
9. Hike Through The Glens Of Antrim
Beaches, cliffs, and islands – is it possible to get sick of this spectacular coastline? Probably not, but if you fancy something a little different, you should do some hiking in the majestic Glens of Antrim.
Start your adventure in the charming town of Larne, and from here, you can start exploring the nine deep green glens of Antrim, each with its unique character that breaks up the rugged cliffs that stretch up the North coast. These scenic, glacier-gouged valleys make for some incredible hiking, be it for a few hours or even a few days if you're a keen explorer.
8. Afternoon Tea At Thyme And Co
Thyme and Co must be one of the only vegetarian cafes on the North Coast, and it is a gem of a find if you are looking for some healthy lunch options that are bursting with taste.
Besides one of the best ranges of superfood salads I've seen in a long time, this cafe in Ballycastle is also known for its melt-in-the-mouth pastries and amazing scones – if you're a traditionalist, this might not be for you.
7. Explore The North Coast's Best Beaches
Northern Ireland is home to some of the most stunning, untouched stretches of sand on the entire island of Ireland. Exploring them is one of the most breathtaking things to do on the north coast of Northern Ireland.
From Downhill Beach next to Mussenden Temple to the spectacular White Park Bay near Ballycastle, driving the Causeway Coastal Route will take you to some stunning white sand beaches, many of which you will have all to yourself.
Other top spots include Ballycastle Beach, Cushendall Beach, and the small beach at the Giant's Causeway.
6. Photoshoot At The Dark Hedges
The Dark Hedges is to be found on a narrow road just off the Causeway Coast driving route – a hauntingly beautiful avenue lined with intertwined beech trees planted in the 18th century. Included in this full-day tour from Dublin, you'll get to see it up-close-and-personal.
It is also a Game of Thrones filming location and officially one of Ireland's most photographed places. Try to get here either early in the morning or late evening to avoid the tour buses.
5. Eat Breakfast At Ursa Minor
Of all the cafes, restaurants, and bars I visited in Northern Ireland, Ursa Minor in Ballycastle stands out the most. This small cafe and bakery come with an exciting story, and the owners' passion for their tiny business can be seen and even tasted through their perfectly baked bread and pastries.
Owned and run by Dara and Ciara O Artghaile, this cafe opened thanks to the help of a successful Kickstarter campaign and many local supporters. Inspired by the cafe culture in New Zealand, the couple returned from their travels with the goal to open their own cafe where they would bake fresh, seasonal bread and sweet treats for locals in Northern Ireland, choosing the small town of Ballycastle as their base.
Be it for breakfast, a mid-morning treat, or an afternoon tea, this place is a must-visit cafe in Northern Ireland.
4. Do A Traditional Pub Crawl In Belfast
You can't go to Northern Ireland and not check out some of the best pubs in Belfast. From quiet "old man" pubs to gastropubs, trendy bars, and tourist hot spots, there is something for every taste in Northern Ireland's biggest and most vibrant city.
If you're afraid of walking into the wrong type of bar or just want locals to show you around, then your best bet is to sign up for a Belfast Pub Crawl. A pub crawl is also a fun date idea in Northern Ireland. You'll no doubt meet some like-minded travelers to have a few pints with.
3. Explore Rathlin Island By Bike
Besides birdwatching or taking a long walk, a great way to get to know the remote Rathlin Island and the island's history is to step into the Boathouse Visitor's Centre or rent a bike for £10.00 for the day exploring the island for yourself.
The locals are always friendly, welcoming, and proud to share their island with their visitors. If you're lucky enough to visit in the summer, you might be lucky enough to see the Rathlin Festival, complete with a raft race in July, or catch one of their regular model yacht races.
2. Shopping In St George's Market
St George's Market in Belfast is a covered Victorian market and is one of the oldest attractions in Belfast, dating back over 120 years. Before the current building, there was a Friday market in the exact location dating back to the 1600s.
Open every Friday, Saturday, and Sunday, this market displays some of the best local produce available in Northern Ireland and is by far the best place to stop for lunch if passing through Belfast. Besides delicious local food, the building itself is very beautiful and is one of the most fun things to do in Northern Ireland.
For more magical places in Ireland, check out my insider's guide.
1. Visit The Bogside Murals In Derry
Some walking tours in Derry will bring you down to The Bogside, but if they don't, be sure to walk around the area yourself. The people living here are super friendly, and there are some fantastic pieces of art to look at, interpret and photograph.
The Free Ferry Museum is also located here and is well worth a visit as one of the top free things to do in Northern Ireland.
Allow for about 45 minutes to walk through one of the most quirky things to do in Northern Ireland and take everything in. It's a great introduction to the troubles in Northern Ireland, what things were like in the past, and how much the city has progressed since then.
All murals in this area have been painted by a talented trio comprising local man Tom Kelly, his brother William Kelly, and friend Kevin Hasson. The collection of murals in The Bogside is called "The People's Gallery" and depicts the key events in the Northern Irish Troubles.