Taichung City is considered the arts and creative capital of Taiwan and has many times been voted the "most livable city" in the country. Besides great shopping, interesting art galleries, temples and museums and the night markets we are all used to visiting when in Taiwan, there are also some fun and very quirky things to do in Taichung City. Whether you're on a Taichung day trip from Taipei, or plan to stick around for a few days, there's no shortage of attractions in this unique city.
From visiting a rainbow village to a lavender cottage, themed bus stops and cafes to Harry Potter style pineapple cake cafes, there's no shortage of weird to be found here!
Heading North? Don't forget to add the beautiful Shifen Waterfall to your Taiwan itinerary.
17 Quirky Things To Do in Taichung
You can get a nice idea of the main Taichung attractions as well as some fun free things to do in Taichung in the travel video below, but keep on reading to find out more about the weirdest and most unusual things to do in the city. Because it really is one quirky place, and we love it!
Visit Rainbow Village
Before travelling to Taichung, this was pretty much the only place I knew about. I had seen lots of photos of this multi-colored village online and it was very high up on my Taiwan Bucket List! I thought it was just going to be a cool place to take photographs, potentially overrun by massive groups of tourists. I was pleasantly surprised to discover that, while small and definitely touristy, Rainbow Village has a much more interesting story that I first thought.
It was amazing to meet Rainbow Grandpa, the man who single-handedly painted the entire village and to learn the story of how this small village was saved from demolition and is now a protected cultural site in Taiwan!
Address: 408 Taichung City, Nantun District, Taiwan
Home of Bubble Tea at  Chun Shui Tang
Ahhh Bubble Tea. Many people thought it was just a fad, and it places like Ireland that's exactly what it was, with a plethora of Bubble Tea shops opening and then closing in less than 24 months. In Taiwan, however, Bubble Tea remains one of the most popular and most loved drinks in the country, and a lot of that is due to the fact that Bubble Tea was actually founded here,  invented by Chun Shui Tang in Taichung City in the 1980's.
If you're a big bubble tea fan then visiting the shop where it all started is a must and definitely one of the most unique things to do in Taichung City. Looking for more cool cafes in Taiwan? Be sure to check out these theme cafes in Taipei!
Address: 30, Siwei Street, West District, Taichung City
Eat Pineapple Cakes in Miyahara
Right after Bubble Tea, one of the most popular products you can buy in Taichung are Pineapple Cakes. I honestly have no idea why they're quite so popular but they're a much-loved delicacy here and the best place to taste them is in Taichung's drop-dead gorgeous Pineapple Cake Tea House which looks like something out of Harry Potter!
Imagine high ceilings with dazzling chandeliers, spiral staircases, and sky high shelves stacked with edible treats. Many of the fancy desserts are hidden inside glass cases one would usually associate with a jewelry shop! There's a restaurant upstairs and one of Taiwan's most popular Ice Cream shops around the corner, all part of this huge complex.
Address: No. 20, Zhongshan Road, Central District, Taichung City
Taichung Industries and Creative Park
No visit to Taiwan would be complete without a visit to a Creative Park. I've travelled to over 85 countries around the world, and believe these Creative Parks can only be found in Taiwan.
A creative park is like a mixture between a city park, an art gallery and a children's playground with an entire area of abandoned industrial buildings covered into a park with art exhibits, small galleries, workshops, creative boutiques and craft breweries. They are great photo spots and as the exhibits change regularly you'll always find something new to see here. The fact that Taichung is considered the Arts and Culture capital of Taiwan is even more reason to add a creative park to your Taiwan Itinerary.
Address: 362, Sec. 3, Fuxing Road, South Disrict, Taichung City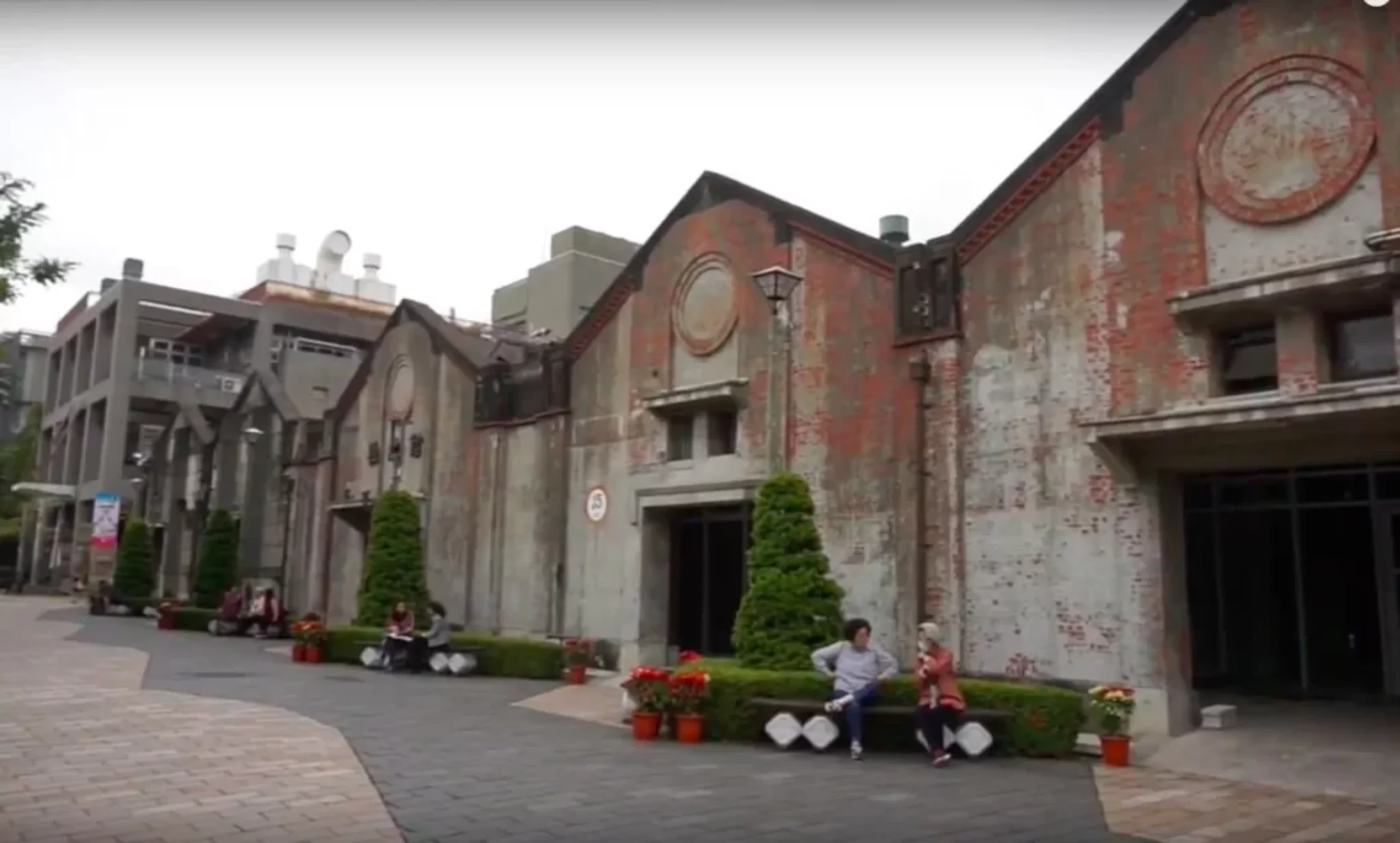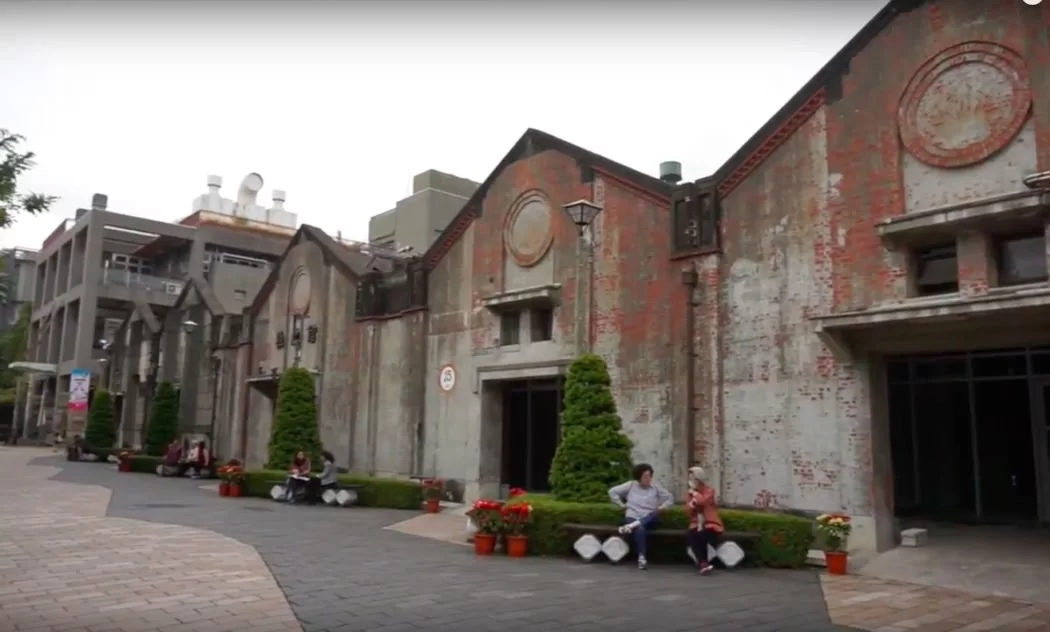 Things to do in Taichung at night
Get Weird at Fenjia Night Market
Want to taste some of the weirdest and most unusual foods in the country? Then head to Fenjia Night Market, one of the most famous night markets in Taiwan and the place where most quirky food in Taiwan originates from. For example, those cartons of ridiculously long fries you see in all the markets in Taipei? They started here!
For those adventurous souls, I recommend trying as many of the unique food here as possible from deep fried squid and fish ball soup to stinky tofu to braised pork knuckle. Grab yourself some pearl milk tea or a cocktail in a pouch to finish off the evening – and maybe stay close to a toilet!! Find some cool places to stay near the market here.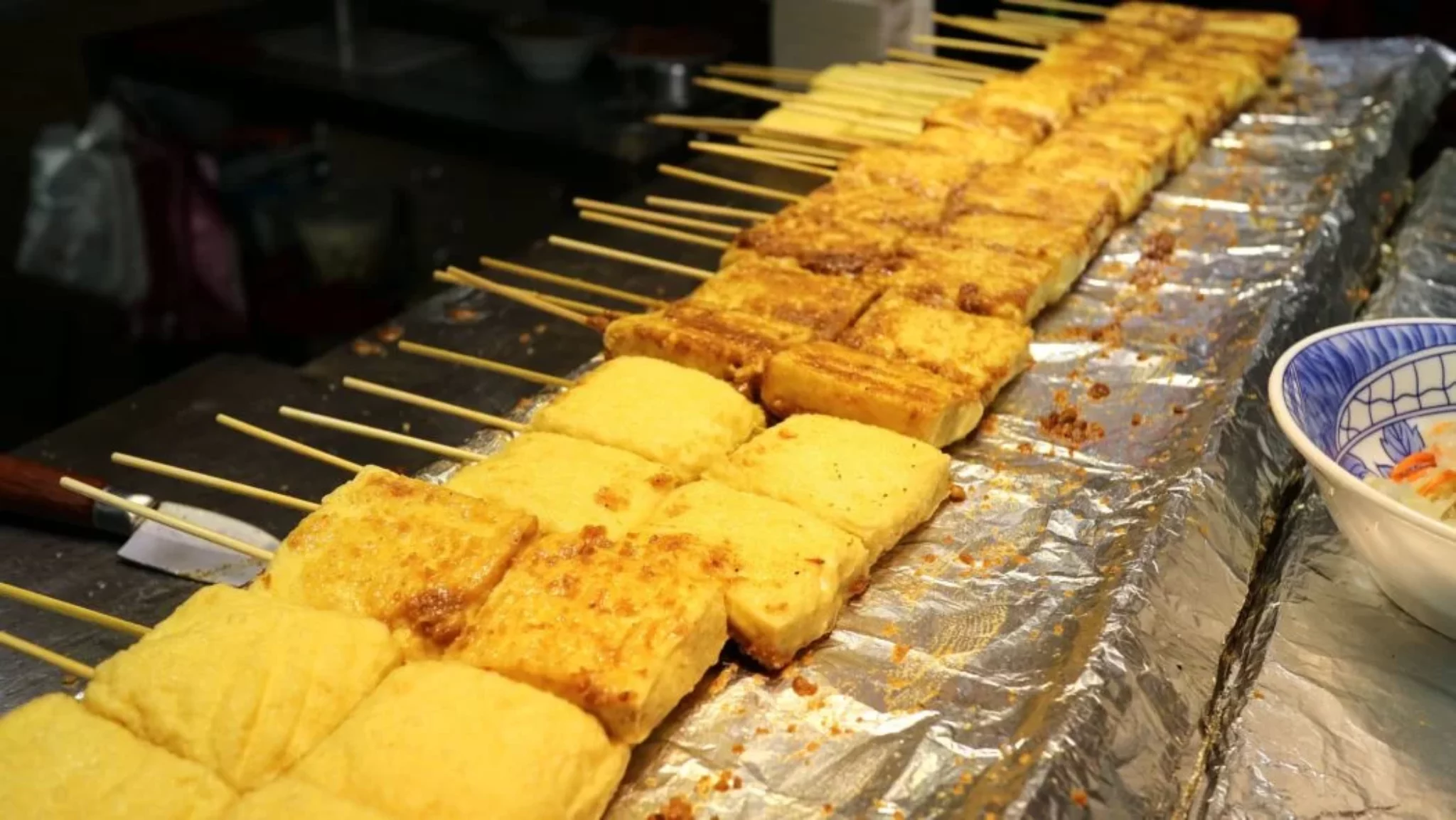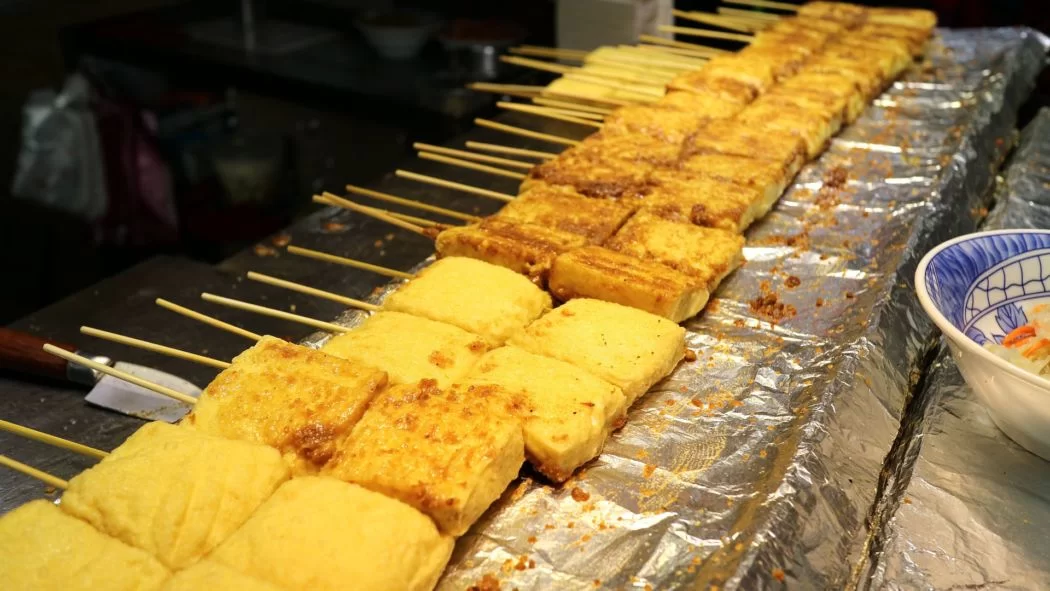 Explore Animation Lane
Given the Taiwanese people's love for animated cartoons, it's not too surprising that there is an entire alleyway in Taichung dedicated to colourful, fictional characters. From Super Mario and Luigi to the Powerpuff Girls, this is a fun place to walk down and get those coveted Instaworthy shots! We walked here after the creative park and it was only about a 20-minute walk.
Address: Lane 100, Linsen Road, West District, Taichung City
CMP Block Museum of Arts
CMP Block Museum of Arts is an ever-changing outdoor art exhibit, that is free to enter and merely feels like you're walking through a city park. When we were there, there was an odd space-themed exhibition with huge orbs that looked like planets hanging over beds. There were at least 10 beds scattered around the park that people were lying on ad taking photos. Then there were around 5 cabins, that looked like garden sheds, each decorated by a different artist, with beds inside and tourists stopping off for a quick lie down. WEIRD, very weird. But it's got Taichung written all over it!!
Address: No. 71, Guanqian Road, West District, Taichung City
Go To A Themed Cafe
You can't visit Taiwan without going to at least one weird and wonderful themed cafe so if you missed your chance in Taipei, then spare a few hours to check out either the "I'm Talato" cafe or "Cao Shui Mu Tang", both of which are great photo spots, serve up delicious desserts and are in general a fun place to while away an afternoon.
I'm Talato Address: No. 451, Yingcai Road, West District, Taichung City
View this post on Instagram
Lavender Cottage
Lavender Cottage, which is located just outside the city, is one of those quirky things to do in Taichung that you just wouldn't find anywhere else. In fact, it's places like Lavender Cottage that force lists like this to even exist! People living in the big cities around Taiwan often get sick of city life and will do anything to get back to nature. Lavender Cottage acknowledged this gap and gives locals and tourists the chance to pretend they've jetted off to Provence, while sipping tea and eating cake and frolicking through lavender fields. It's a weird but wonderful and very kitsch place!! There are lots fo quirky public farms like this around Taiwan, including one very big and popular one in Nantou province.
Address: No.20, Zhongxing Street, Xinshe District, Taichung City 426
View this post on Instagram
View this post on Instagram
Visit the Totoro Bus Stop
Okay this one is pretty random and obviously won't take much time out of your bust Taiwan Itinerary but it's fun and quirky none-the-less. For Totoro fans especially, this colourful bus stop in Taichung city is a great place to take a quick photo before carrying on with your day! Note, it's not a real bus stop, just a fun attraction built by a local business owner out of recycled materials!
Address: No. 133, Qiao Cheng Road, Dali District, Taichung City
View this post on Instagram
The 921 Earthquake Museum of Taiwan
Did you know that Taiwan was hit with a 7.3 magnitude earthquake in 1999? This National Museum tells the story of the earthquake, how much of the country it destroyed and how Taiwan is very prone to natural disasters including volcano eruptions and earthquakes due to its geographic location between plates. It's both a fun and educational place to visit, showing the damage an earthquake can do to roads, buildings, and people. More info here.
Address: 413, Taiwan, Taichung City, Wufeng District
View this post on Instagram
Where To Stay in Taichung
Taichung is a super cool city that needs to be visited. Luckily adventurous travellers here will be rewarded with some super quirky Taichung accommodation options that should tickle your fancy.
RedDot Hotel
Where brick walls meet wooden furniture, complete with funky sofas and indoor slides, RedDot Hotel in Taichung is as quirky as they come. This cool Taipei Boutique Hotel is a great choice is you're in town for a few days and looking for somewhere memorable to stay. Price starts at $60 a night.