Dublin, the capital of Ireland, has many interesting sights and sounds for the curious traveler. Join us as we go through an exciting list of the top things to do and see in Dublin.
Attractions & Sightseeing in Dublin
Dublin has many attractions in and around the city that can make your visit special. From ancient castles to jolly pubs, be sure to check out the following:
1.Dublin Castle
Dublin Castle is one of the oldest castles in Ireland and served as the seat of government for many years. Today, its beautiful grounds draw many visitors and its stately rooms are a wonder to behold.
Visitors can experience the State Apartments, Medieval Undercroft, Dubhlinn Tearooms, and Chapel Royal. The State Apartments are closed on certain occasions when government functions are scheduled.
The castle is situated very close to the famous Temple Bar neighborhood and is open to the public 7 days a week.
2. Ha'Penny Bridge
Ha'Penny bridge is one of the most famous bridges spanning the River Liffey in Dublin. It was constructed in May 1816 and pedestrians had to pay a toll of half a penny to cross up until 1916.
Today, the crossing is free to anyone, so no need to carry a halfpenny with you! It is estimated that about 30 000 people cross this bridge per day.
The bridge itself offers some spectacular views along the river and there are plenty of photo opportunities for that memorable Dublin picture.
3. St Patrick's Cathedral
Considered the national cathedral of Ireland, this fascinating place of worship was constructed in 1191 and plays host to many cultural and traditional events.
The cathedral's architecture is truly impressive and the grounds surrounding the building are perfect for a stroll.
There are regular performances by the local choir, as well as visits from internationally renowned choirs visiting Dublin.
The cathedral still hosts regular mass and Eucharist services for those seeking a deeper spiritual experience of St. Patrick's.
4. Phoenix Park
There is much to see in Dublin's Phoenix Park, the largest enclosed park of any European capital city.
It houses the official presidential residence of Aras An Uachtarain and a whole herd of fallow deer. There is a whole maze of leafy pathways to explore and you may spot many of the rare birds and small mammals that call the park home.
Be sure to check out the various sights and attractions in the park, as we will soon show below.
5. Wellington Monument
Standing tall at 203 feet, the largest obelisk in Europe can be found in Dublin's Phoenix Park. It was built to commemorate the victories of Sir Arthur Wellesley, also known as the 1st Duke of Wellington. There are 4 bronze plaques from captured cannons used at the Battle of Waterloo, each commemorating one of the Duke's victorious campaigns.
Join the locals and unwind underneath the monument's shade before setting off on discovering the rest of the park.
6. Dublin Zoo
Located inside Phoenix Park, Dublin Zoo is one of the city's most popular attractions. The zoo is home to over 400 animals from 100 different species.
It is divided into different areas representing different ecosystems. You can find areas such as the African Plains, House of Reptiles, Fringes of the Arctic, Sea Lion Cove, City Farm and South American House.
If you want to see Ireland's native wildlife, then consider a visit to the zoo, as it contains a representation of about 50% of Ireland's native mammal species.
Things to Do in Dublin City Centre
The city centre of Dublin has many things to do and see, and you'll find yourself coming back often during your stay. Whether you love art and history, or just a good pint at the local pub, the city centre has something for everyone.
1.Temple Bar
What would a visit to Dublin be without checking out the local pub scene?
The Temple Bar neighborhood is the cultural and nightlife heart of downtown Dublin. Choose from a wide variety of pubs, craft stores, and restaurants. Many venues also offer live music events where you can see true Irish fiddlers at work while enjoying your pint of Guinness
You can visit it during the day, but night time brings out the true character of this uniquely Irish party district.
2. Grafton Street
Grafton Street is one of the most famous shopping districts in Dublin. Watched over by the statue of Molly Malone, this bustling street holds a wide selection of cafes, restaurants, boutique shops and craft stalls.
It's humming with activity at all times of the day and you will often spot impromptu musical performances and the famous Irish fiddle players.
Be sure to pick up something nice to take home and to remind you of your stay in Dublin.
3. Trinity College
Trinity College is the oldest university in Ireland and boasts a proud history of prestigious alumni such as Samuel Beckett and Oscar Wilde.
Enjoy walks along the beautiful green lawns and antique cobblestones.
Also be sure to check out the massive collection of literary treasures in the Old Library, including the famous Book of Kells, which is considered the oldest surviving medieval manuscript in the world.
4. St Stephen's Green
At the end of Grafton Street, you will find the public park Dubliners call 'The Green'. St. Stephens Green is the perfect place to escape the hustle of the city and relax on the green lawns.
Grab something to eat, have a picnic, and check out the spectacular flowerbeds, duck pond and decorative fountain at the center of the park.
5. The Little Museum of Dublin
There are many interesting museums to see in Dublin, but The Little Museum of Dublin offers visitors the unique experience of looking back into history to see how life has changed for Dubliners throughout the last 100 years.
You get to see the design of the living areas, as well as the various belongings of Dubliners as the years moved on. Part of traveling includes trying to understand how and why people live the way they do, and there is no better place to find this information than at this museum.
6. Kilmainham Gaol
Kilmainham Gaol is the most infamous prison in Ireland. It is also the largest vacant prison in Europe. Many of Irish political leaders and dissidents were kept at this prison, especially during the 1916 uprising. The eastern wing of this prison is where its true character is on display.
Take the tour and learn about the dark history of this prison and discover the tales of survival, oppression, and overcrowding that characterized this place.
Things to Do and Places to Visit on a Weekend in Dublin
Dublin has many activities and tours available for weekend visitors. Don't expect to be bored, as the weekends are just as exciting as the weekdays. Here are a few suggestions to make your weekends in Dublin memorable and exciting.
1. Visit the Guinness Storehouse
Arguably one of Ireland's most famous exports, Dublin is the traditional home of the Guinness Brewery and Storehouse. This delicious black-colored beverage has been produced here since 1759.
The factory features modern multimedia displays that offer insights on Guinness' brewing techniques, advertising and other interesting tidbits. Finish off your tour with a nice pint of Guinness in the 360 degree Gravity Bar.
Even if you are not a fan of beer, the history surrounding Guinness is worth a visit.
Book your premium Guinness Storehouse tour online here
2. Jameson Distillery
Jameson Whiskey is another famous export of Ireland. You can find the Jameson Distillery near Smithfield Square.
The main production of the whiskey no longer happens at this distillery, but it includes a visitor centre which offers a premium tour through the history of Jameson.
Voted the leading distillery tour in the world, visitors get to experience an authentic whiskey tasting, as well as touch, see and hear the craft of whiskey making.
3. Irish Pub Crawl
If you're feeling brave, or in need of a drink, consider taking a pub crawl through some famous Dublin pubs on the weekend. There are quite a few to choose from. We suggest you begin your evening at the Temple Bar pub, but also be sure to check out The Stag's Head, The Norseman, The Palace Bar and many more.
If you are looking to really soak up some Irish history with your pint, consider a visit to O'Donoghue's pub. This famous pub is where the Irish folk band, The Dubliners, first started performing for the public. You can see the portraits of the founding members of the band displayed in the pub, while enjoying the latest talent in traditional Irish folk music.
If you aren't keen on drinking, the pubs still offer delicious meals and ambiance. Those with a love for singing can also find several karaoke and sing-along venues.
4. Irish Food Tours
After a long night of festivities in Dublin, try taking one of the many food tours available in the city. Led by an experienced guide, you can find the best examples of the local cuisine.
There are many pubs and restaurants in Dublin and it can be hard to find the best spots for that perfect Irish snack.
Start off with the 'Full Irish', the local take on the traditional Full English Breakfast. After walking all that food off, try a Boxty. This potato-based snack is perfect for the traveler in a hurry.
As the day goes on, try Colcannon, a popular Irish meal of mashed potato and kale.
You will start loving potato after Ireland is done with you.
Check out our choice of food tour here
5. River Tours
If you are keen on a relaxing cruise around the city, try one of Dublin's river boat tours.
There are quite a few to choose from, the most famous being Viking Splash Tours.
You get to see many of the historical and scenic attractions, all while enjoying the cool breeze along the Liffey. You can also try one of the boat cruises that go out on Dublin Bay to find that perfect panoramic view of the city.
Boat tours can be an excellent way to experience the sights of the city, while avoiding traffic and the crowds.
6. National Leprechaun Museum
Ireland is famous for the mythical little green men known as leprechauns.
The National Leprechaun Museum is located in central Dublin and features many fun displays showcasing the leprechaun fables and stories of Irish folklore. Tour guides will entertain you with interesting stories, as only the Irish can, and if you're lucky, you may find a pot of gold (or leprechauns).
Dublin in a Nutshell
Now that we've taken a short glimpse into a small part of what Dublin has to offer, we hope that you feel your inner Dubliner awakening. There is so much more to see and do in Dublin, and the experience is truly what you make of it
Whether you start your tour in Dublin or finish your Irish journey there, make sure to include it in your Ireland itinerary.
Food, music, sights, tours, crafts, and experiences are all part of this charming city and you will definitely feel the pull of its Irish character.
From the River Liffey to the ancient castles and cathedrals, to the lively pubs and storied avenues, Dublin offers something for every visitor.
Showing all 3 results
Dublin is one of
Ireland's
most remarkable cities and is undoubtedly one of Europe's finest tourist destinations. This quaint capital city is famous for quite a few compelling reasons, one being the Game of Thrones set of The Seven Kingdoms. Dublin is also a world-renowned literature site and has birthed great names in literature, including Oscar Wilde, James Joyce, and W.B. Yeats. 
This humble city is adorned with fantastic historical architecture that propels you into an idyllic setting and enhances your desire to experience more of this infectious environment. One way to truly immerse yourself in the lively culture of this liberal town is on a Dublin bay cruise. The famous Dublin boat trips are an exceptional experience of the ancient transportation methods that the old settlers of Dublin city used. 
We can pleasantly guarantee that these boat trips are the finest and most memorable parts of experiencing this exhilarating Viking settlement.
More details +
A thrilling way to experience the heart of Ireland's capital city. The different variations of tours make every experience strikingly different and worthwhile to encounter. The Dublin bay boat tours are both breathtakingly beautiful and memorable experiences.
PROS:
Fantastic guides and history lessons
Amazing scenic views of natural landscapes
Convenient and safe mode of transport
CONS:
No meals provided
Not wheelchair friendly
Limited interactions
Visit the Guinness Storehouse to discover the secrets of Ireland's favorite dark beverage. Explore centuries of history dating back to 1759 and enjoy 7 floors of multimedia exhibitions. Hear the story of Guinness' founder, Arthur Guinness, and learn how he pioneered the brewing process from humble beginnings. Finish your tour with a delicious pint of Guinness in the famous Gravity Bar, while enjoying a 360-degree view of Dublin City. This ticket allows you to skip the queues and enjoy the Guinness experience at your own pace.
Guinness Storehouse Tour Prices
Choose from a selection of exciting Guinness Storehouse Tours. Pick Skip the Line tours to avoid long lines and make the most of your experience of the storehouse and brewery museums. Enjoy a free pint and admire the view of Dublin from the Gravity Bar. For a truly special experience, consider booking the Connoisseur tour. This price includes access to a private bar on the 4th floor of the storehouse and lessons from a true Guinness connoisseur on how to craft the perfect pint.
Opening Times
The Guinness Storehouse is open to the public 7 days a week
Mon-Sun:
09:30-17:00
Last admission is at 17:00
JUL - AUG
Mon-Sun:
 09:30-18:00
Last admission is at 18:00
Tour Options
Skip the Line Tours:
These include the price of admission, 1 free pint of Guinness /or 1 soft drink for children under 18, and access to all areas of the tour. This ticket also guarantees to skip the lines.
Connoisseur Experience Tours:
All inclusive tour that also offers a personalized experience with a Guinness connoisseur. 2 Free pints of Guinness and a Guinness Storehouse souvenir are included.
More details +
PROS:
1 Pint of Guinness
Best view of Dublin city
Interactive Tour
CONS:
Entry queues can be long in peak season
Gravity Bar can be noisy and crowded during popular times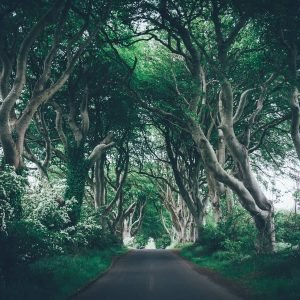 Are you a Game of Thrones fan who happens to be traveling to Ireland soon? Then try out the Dublin Game of Thrones Tours to get the best of both worlds. Game of Thrones is the most-watched television series of all time. Season 8 alone had over 44 million viewers worldwide. Only the most die-hard fans will have gone to
Game of Thrones Tours in Dublin
. And for those who haven't hopped on the wagon, now is the time for an exhilarating adventure. The legendary show, also shortened to GOT, was partly filmed in one of
Europe's most scenic and enchanting countries
, Ireland. Surprisingly, Ireland were not the producers' first choice, so discover the best tours to see first-hand why it became the home of Westeros. "Break the wheel," as Daenerys Targaryen would, by going on a GOT adventure among other
Dublin tours
. Here are the best Game of Thrones tours in Ireland for an unforgettable experience.
More details +
Game of Thrones tours are a must-see for fans of the series and those who want to tour from Dublin to Northern Ireland. The sights are breathtaking so that visitors can get amazing photographs. We appreciated the fact that one can stop by many other fantastic sites. The highlight of this tour is dressing up as the show's characters which makes one feel even more immersed in the kingdoms of Game of Thrones.
PROS:
Access to villages, historical sites and other attractions.
Dress up in costumes and play with props
Amazing photo-opportunities
CONS:
Not suitable for those with disabillities and pregnant women.
Kids aren't allowed
Food could be limited